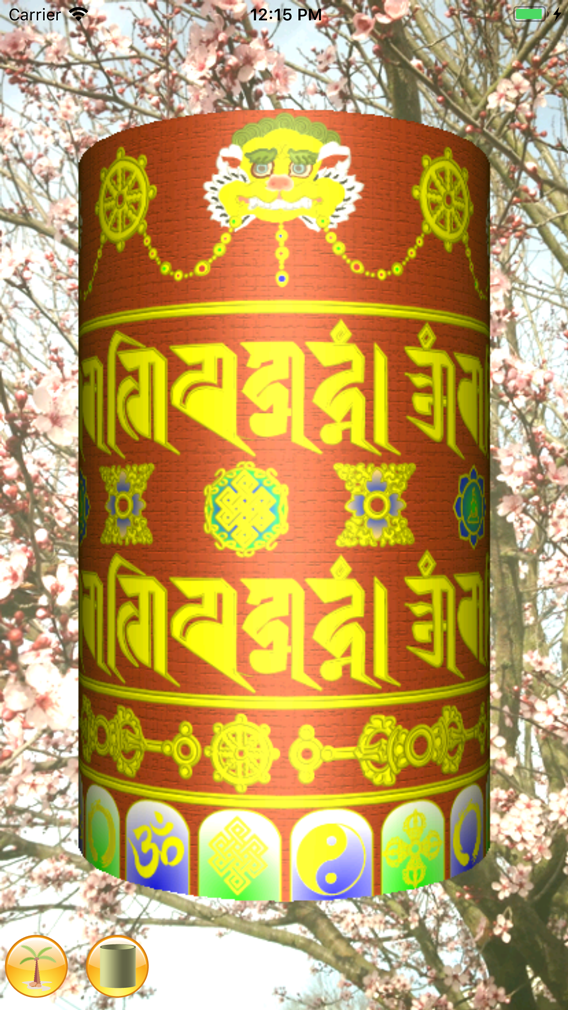 Tibetan Prayer Wheel
A large Tibetan Prayer Wheel modeled after one in the Land of the Medicine Buddha in Soquel, California. There are over 20,000 prayers virtually embedded in the wheel, with the ability to add as many as you wish. Each rotation of the wheel is said to recite all the prayers inside, which makes this a powerful and wish-fulfilling tool. When the wheel stops spinning, one prayer is selected at random and displayed.

Other features include being able to share the prayer with whatever shares are enabled on your device: Twitter, Facebook, messaging, etc. If a share such as Twitter is desired, that app must be downloaded and configured on that device.

Another feature is the ability to change the background and wheel textures to solid colors, pictures from your photo library, or even photos taken on the spot with the camera.

Tibetan Prayer Wheel is available from the Apple App Store for free here.