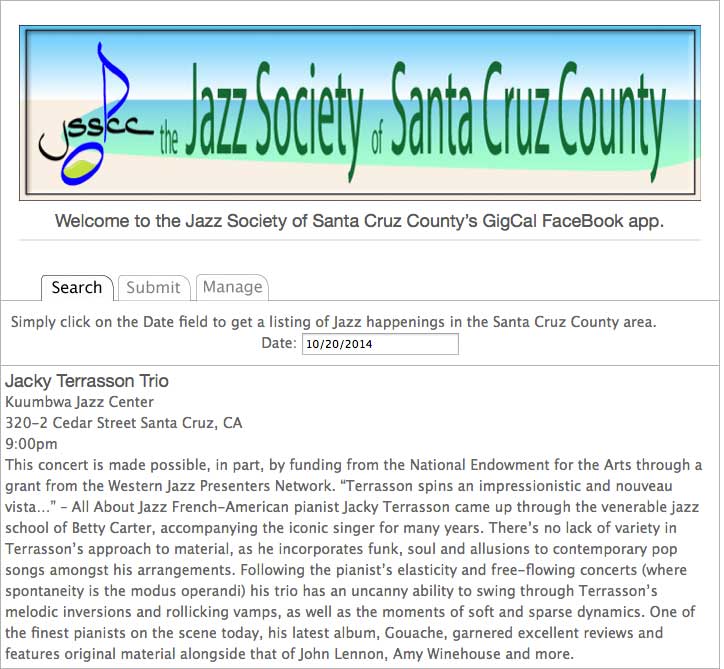 jGigCal
This is a calendar of events. It is built upon an old calendar and uses a flat-file database. I wrote a back-end to read and write to this database. The app communicates with the back-end via ajax and xml.
By making this a FaceBook app, I was able to utilize FaceBook's oauth security system, insuring that only those who registered an event would be able to modify it. There is also an iOS app which provides a view into the same data.
There is also a companion iOS app.
Click here to view jGigCal.